We Are Gigatome - We Are The Microtome!
You are looking for a microtome for Life Sciences or Material Sciences applications?
You want to cut bigger specimen than usual? We can do up to 200 x 250 x 70 mm!!!
(Paraffin blocks, Methylmethacrylate Embeddings, Plastic, Metal, Wood, Bones, Implants, Cables, all kinds of Material,...)?
Things that bring standard microtomes to their limits and even make them quit after a short lifetime?
You have found your solution!
After building for eight years the Gigatome Phantom One, we release now our new Polycut-Legacy microtome a smaller and more compact table instrument but with the same capabilities.
You already have a microtome? We offer in addition all kind of microtome knives and a resharpening service. More information under products or ask us!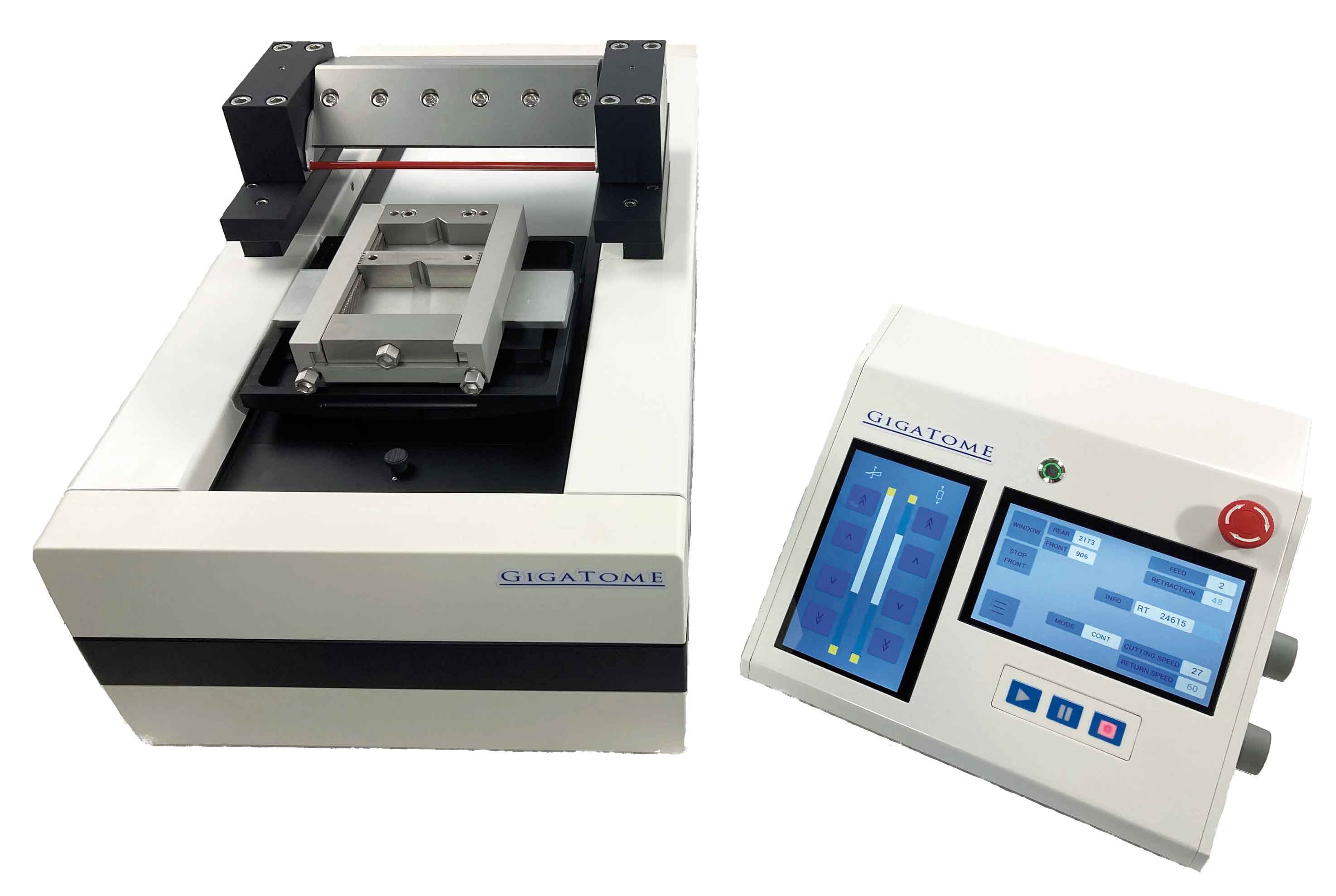 High-End "Made In Germany!"